For any of you that have noticed, I've been quiet on my site and the podcast seems to have halted?
Well long story short, I've been in the hospital since Easter (March 31st) and haven't been able to produce anything. I'm 100% fine, just had a series of unfortunate events that lead to one thing after another, but we are on the final stretch in getting me back in the wild! So far I'm estimated to be discharged on Tuesday, April 16th.

Besides that fiasco, I'm also in the process of buying a house with my fiancée, which we have been approved for and will be moving into in May. So I imagine I'll be tied up for sometime before I can post anything fun or get episodes rolling again for the Batch Process podcast.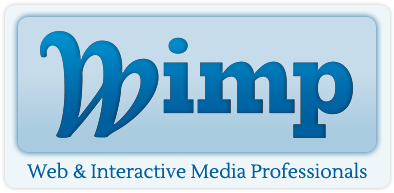 Besides all that, I got some fun announcements! WIMP is rocking it this year and we've got some awemazing programming running. Sadly I had to sit out on our biggest attempt yet, WIMP Gives, which is our first annual charity hackathon for San Francisco Bay Area Non-Profits in need of websites. The event was amazing! We had 6 websites built, a live band, DJ, tech support for anyone in need, and a vote for the best website produced that day that is then donated to the winning non-profit. It was awesome, a great turn out and very rewarding for all involved. Listen out for the 2nd annual next year! Besides that, we have some great monthly topical meetups, this month we have Michelle Murrain talk to us about Version Control with Git, along with some other great topics to be announced very soon!
Next announcement, I've been in talks with the organizers at the SF WordPress meetup and I will be doing two things with them very soon, I'll be presenting at the up-coming SpeedGeek event in May, and in works of doing a talk around June or so. More info on that soon…
Last note, I have a plugin now available in the WordPress plugin repo! It's tiny little thing, but something I've had clients ask for multiple times and I wasn't satisfied with what was available.. So I made one and put it out there for any one else. The plugin is called WP Modal Login. It offers multiple options you can take to insert a beautiful Modal Login (also sometimes called "Shadow Box" or "Light Box") to the front-end of your website. The version available now is 1.2, and it's fairly basic, but since I have so much freaking free time here in the hospital, the last few days I've turned out some really awesome features for version 2. So listen out for that! I'll also have a demo site running soon too for users to check it out before downloading it. I sure like seeing that stuff when I'm shopping for plugins…
Anyways, that's the gist and madness that has been my life in the past month… I'll try to get some quick tutorials running soon, but it's hard to say when that will be. Be patient! I'm still here! Just very busy :)